Customize The Start Menu's Power Boot Option In Windows 7 so that it will start your way: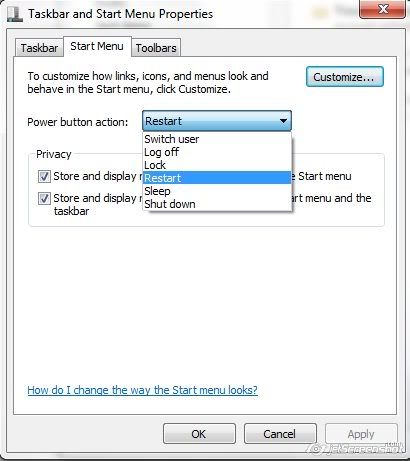 1. Right click the Start button.
2. Click Properties.
3. Set the Power boot action to Restart.
4. Click OK.
On my system, the default is now set to Restart.
You should choose the function you use most often.
(Slightly enhanced from a post in Windows Fanatics.)
Edited by bob3160, 07 July 2010 - 06:53 AM.