Forum
Stats
Last Post Info

Great stuff! Read this section before you post.

If you can't start or finish a PC Pitstop test, ask for help here.

2,553 topics
11,154 replies

PC Matic, Optimize, Exterminate, Disk MD, Erase, Driver Alert

2,021 topics
5,932 replies

Let us know how you liked the site, or ask for new features.

1,581 topics
8,662 replies

Voice your opinions on hot topics in the PC industry, PC Pitstop Research, The Pit Blog and more.
Forum
Stats
Last Post Info

Networking, Internet speed, quality, reliability, tweaks, and Email.

6,391 topics
26,091 replies




Identify and remove stuff you never invited into your PC.

14,028 topics
118,806 replies

Ask our experts about any computer-related issues.

43,717 topics
341,753 replies




Member supplied suggestions to help keep your PC in top shape.

2,735 topics
5,257 replies

Discuss your OverDrive score and improve it's performance.

7,459 topics
53,325 replies

Installing, configuring, tweaking, and enjoying Linux.

5,178 topics
46,446 replies

Help for any of your Apple Products.




Build your own computer and max out the performance!

7,796 topics
112,241 replies

Help and suggestions for your portable devices.

Discuss tech toys, games, hardware, software, cameras, photography, etc.

2,181 topics
22,175 replies

2,009 topics
23,668 replies

Tips and advice on making your own web site or forums.

1,137 topics
8,358 replies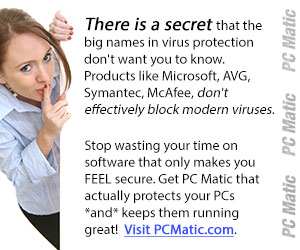 1,479,142

Total Posts

55,052

Total Members

TravisSerm

Newest Member

2,314

Most Online
71 users are online (in the past 15 minutes)
0 members, 71 guests, 0 anonymous users (See full list)
Google, Bing, Yahoo
Rules ·